Dan Zielinski's MLB draft prospect history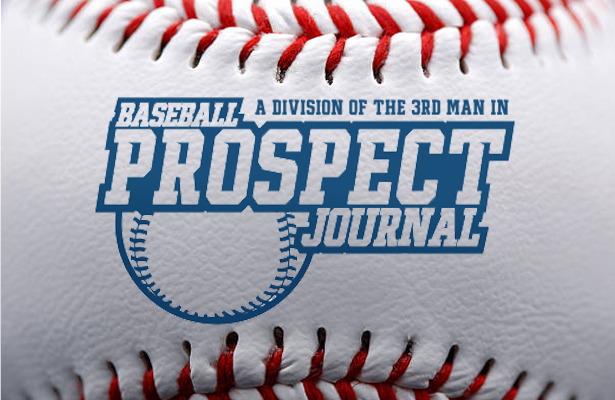 Over the last eight years, I've interviewed 433 MLB draft selections, including 128 first-round picks. Out of those 128 first-rounders, 20 of them were taken in the first five picks, including prep outfielder Mickey Moniak, prep shortstop Royce Lewis, college right-handed pitcher Casey Mize and college catcher Henry Davis, who each went No. 1 overall.
My coverage has been quoted by many publications, including by Baseball America, USA Today, MLB.com, The Arizona Republic, The Dallas Morning News, Bleacher Report, MLB Trade Rumors and NBC Sports. I've also made radio appearances as a MLB draft expert.
Here are all the prospects I've interviewed the last seven years by draft class:
Name – Bold name denotes a first-round pick
* – Denotes a top-5 pick
2015 MLB Draft (18)
Phil Bickford
Alex Bregman*
Gio Brusa
Dakota Chalmers
Kyle Funkhouser
Ian Happ
Justin Hooper
Tyler Jay
James Kaprielian
Sam Koenig
Michael Matuella
Tyler Nevin
Kevin Newman
Cody Ponce
Ashe Russell
Chris Shaw
Tyler Stephenson
Garrett Whitley
2016 MLB Draft (31)
Ian Anderson*
Lake Bachar
Ryan Boldt
Nate Brown
Gio Brusa
Matt Crohan
Bobby Dalbec
Jake Fraley
Kyle Funkhouser
Kevin Gowdy
Dakota Hudson
Zach Jackson
Daulton Jefferies
Matt Krook
Eric Lauer
Kyle Lewis
Josh Lowe
Gavin Lux
Drew Mendoza
Mickey Moniak*
Sean Murphy
Chris Okey
Riley Pint*
Corey Ray*
Errol Robinson
Cody Sedlock
Alex Speas
Sam Tewes
Robert Tyler
Eli White
Garrett Williams
T.J. Zeuch
2017 MLB Draft (50)
Riley Adams
Jo Adell
Nick Allen
Jordan Anderson
Cole Brannen
Tanner Burns
Griffin Canning
Seth Corry
Jeff Criswell
Matt Crohan
Ricardo De La Torre
Brad Dobzanski
Joe Dunand
Nick Egnatuk
Michael Gigliotti
MacKenzie Gore*
Calvin Greenfield
Jacob Heatherly
Brigham Hill
Keston Hiura
Quentin Holmes
Austin Jones
Alex Lange
Landon Leach
Royce Lewis*
Brendon Little
Tristen Lutz
Jake Mangum
Corbin Martin
Elliot Mast
Brandon McCabe
Kade McClure
Brendan McKay*
Calvin Mitchell
Jamal O'Guinn
Andrew Papantonis
Joe Perez
David Peterson
Andres Santana
Chris Seise
Peter Solomon
Deon Stafford
Ricky Tyler Thomas
Bubba Thompson
CJ Van Eyk
Daulton Varsho
Mark Vientos
Drew Waters
Evan White
Jason Willow
2018 MLB Draft (35)
Joey Bart*
Austin Becker
Ian Bedell
Seth Beer
Alec Bohm*
Jonathan Childress
Griffin Conine
Tanner Dodson
Jeremy Eierman
Mason Englert
Tyler Frank
Mateo Gil
Logan Gilbert
Jordan Groshans
Aaron Hernandez
Greyson Jenista
Jarred Kelenic
Adam Kloffenstein
Blaine Knight
John Malcom III
Matt Mercer
Casey Mize*
Konnor Pilkington
Dominic Pipkin
Tristan Pompey
Carter Raffield
Grayson Rodriguez
Ryan Rolison
Mason Ronan
Travis Swaggerty
Vinny Tosti
Zach Watson
Ryan Weathers
Jake Wong
Simeon Woods-Richardson
2019 MLB Draft (58)
C.J. Abrams
Brett Baty
Spencer Brickhouse
Dasan Brown
Hunter Brown
Michael Busch
Tyler Callihan
Isaiah Campbell
Matt Canterino
Keoni Cavaco
Joseph Charles
Matt Cronin
Logan Davidson
Ricky DeVito
John Doxakis
Hayden Dunhurst
Daniel Espino
JJ Goss
Hylan Hall
Gunnar Henderson
Tommy Henry
Kody Hoese
Will Holland
Drey Jameson
Seth Johnson
Greg Jones
George Kirby
Shea Langeliers
Michael Limoncelli
Nick Lodolo
Brennan Malone
Alek Manoah
Erik Miller
Ryne Nelson
Tyler Nesbitt
Nasim Nunez
Kyren Paris
Ryan Pepiot
Quinn Priester
Will Rigney
Will Robertson
Jackson Rutledge
Braden Shewmake
Landon Sims
Josh Smith
Graeme Stinson
Bryson Stott
Kyle Stowers
Zack Thompson
Andrew Vaughn*
Anthony Volpe
Matt Wallner
Kendall Williams
Will Wilson
Bobby Witt Jr.*
Josh Wolf
Logan Wyatt
Ryan Zeferjahn
2020 MLB Draft (61)
Patrick Bailey
Ian Bedell
Clayton Beeter
Brandon Birdsell
Jace Bohrofen
Joe Boyle
Ryan Bruno
Tanner Burns
Hayden Cantrelle
Cade Cavalli
Slade Cecconi
Tyler Chadwick
Jeff Criswell
Garrett Crochet
Pete Crow-Armstrong
Josh Day
Trenton Denholm
Reid Detmers
Dillon Dingler
Kale Emshoff
Cole Foster
Isaiah Greene
Marquis Grissom
Ryan Hagenow
Petey Halpin
Colby Halter
Chase Hampton
Emerson Hancock
Hudson Haskins
Markevian Hence
Ben Hernandez
Cade Horton
Jared Kelley
Heston Kjerstad*
George Klassen
Asa Lacy*
Luke Little
Nick Loftin
Timmy Manning
Casey Martin
Austin Martin*
Max Meyer*
Bobby Miller
Carmen Mlodzinski
Kyle Nicolas
Jordan Nwogu
Jamal O'Guinn
Mitchell Parker
Brandon Pfaadt
Aaron Sabato
Carson Seymour
Tyler Soderstrom
Alerick Soularie
Kyle Teel
Carson Tucker
AJ Vukovich
Cayden Wallace
Beck Way
Sam Weatherly
Slade Wilks
Issac Williams

2021 MLB Draft (103)
Luke Albright
Jay Allen
Sam Bachman
Jackson Baumeister
Will Bednar
Alex Binelas
Tyler Black
Mason Black
Ryan Bliss
Josh Hartle
Jackson Jobe*
McCade Brown
Maddux Bruns
Sean Burke
Chase Burns
Jonathan Cannon
Noah Cardenas
Cameron Cauley
Eric Cerantola
Bubba Chandler
Jonathan Childress
Drew Christo
Brandon Clarke
Gavin Conticello
Colton Cowser*
Ryan Cusick
Henry Davis*
Max Debiec
Adrian Del Castillo
Dylan Dodd
Jud Fabian
Max Ferguson
Richard Fitts
Harry Ford
Christian Franklin
Sal Frelick
Robert Gasser
Zack Gelof
Hunter Goodman
Steven Hajjar
Eric Hammond
Luke Hayden
Camden Hayslip
Peter Heubeck
Jaden Hill
Gunnar Hoglund
Carter Holton
Thatcher Hurd
Carter Jensen
Gage Jump
Wes Kath
Niko Kavadas
Roman Kimball
Cooper Kinney
Malakhi Knight
Jordan Lawlar
Daylen Lile
Christian MacLeod
Ty Madden
Robby Martin
JP Massey
Jordan McCants
Bryce McGowan
Michael McGreevy
Matt McLain
Troy Melton
Matt Mikulski
Noah Miller
Braden Montgomery
Alex Mooney
Michael Morales
Cody Morissette
Max Muncy
Braden Olthoff
Caedmon Parker
Jack Perkins
John Rhodes
Joe Rock
Kumar Rocker
Dylan Ross
Eddie Saldivar
Cody Schrier
Spencer Schwellenbach
Dylan Smith
Hagen Smith
Joey Spence
Seth Stephenson
Josh Stevenson
Sean Sullivan
Anthony Susac
Trey Sweeney
Justin Thompson
Jose Torres
Vincent Trapani
Alonzo Tredwell
Levi Usher
Austin Vernon
Jackson Wentworth
Jordan Wicks
Gavin Williams
Coleman Willis
Ethan Wilson
Cade Winquest
2022 MLB Draft (77)
Hunter Barco
Dylan Beavers
Jordan Beck
AJ Blubaugh
Eric Brown
Ryan Cermak
Cam Collier
Gavin Cross
Jeric Curtis
Lucas Davenport
Chase DeLauter
Cade Doughty
Andrew Dutkanych
Clark Elliott
Trey Faltine
Walter Ford
Daniel Carter Garate
Drew Gilbert
Luke Gold
Adonys Guzman
Justin Hackett
Pete Hansen
Thomas Harrington
Austin Henry
Griffin Herring
Ross Highfill
Bryce Hubbart
Gabriel Hughes
AJ Izzi
Marcus Johnson
Brock Jones
Jace Jung
Josh Kasevich
Michael Kennedy
Gavin Kilen
Brooks Lee
Michael Lippe
Max Martin
Adam Mazur
Jared McKenzie
Victor Mederos
Karson Milbrandt
Jacob Miller
Owen Murphy
Brady Neal
Zach Neto
Mason Neville
Carson Palmquist
Kevin Parada
Ethan Petry
Luis Ramirez
Gabriel Rincones
Ryan Ritter
Alan Roden
Mikey Romero
Dalton Rushing
Grayson Saunier
Nate Savino
Chase Shores
Anthony Silva
Landon Sims
Cameron Smith
Robby Snelling
Tommy Specht
Jordan Sprinkle
Connor Staine
Daniel Susac
Logan Tanner
Colby Thomas
Sterlin Thompson
Drew Thorpe
Blade Tidwell
Max Wagner
Carson Whisenhunt
Henry Williams
Jett Williams
Carter Young